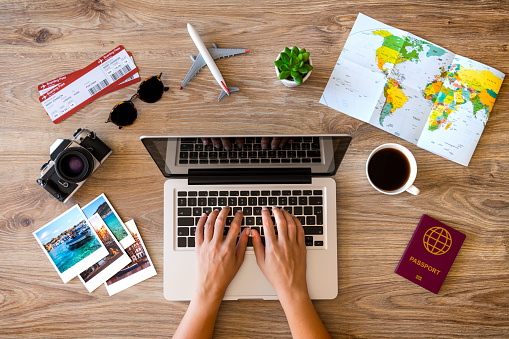 Exotic Locations I've Visited, From Asia to the Desert
As someone who grew up in the same city his entire life, I had never really experienced the joy of travel until about three years ago. I've seen the beaches of Thailand and the busy streets of Hong Kong, two places I never thought I'd visit since then. My blog is full of information on the places I have seen and the places I want to go in the future, so if you're thinking about taking your first trip but don't know where to start, come read it!
One of my favorite things to do in the world is to go outside of my comfort zone and immerse myself in other cultures. Thanks to my good fortune, I have seen many fascinating places, from the desert to Asia. I also plan on visiting Europe in the near future. The best part about traveling is discovering new locations and learning about their history and culture.
I have always loved travelling. When I was little, I remember always pleading with my parents to take me on a family trip. The independence I now have as an adult has enabled me to explore even more intriguing places. While I have been able to visit some amazing places, there are still so many more that I want to see. I started the Timothy Newman Luxembourg blog to inspire people to enjoy the thrill of travel as much as it does for me.
Here are some tips when visiting a new travel destination. Plan ahead of time and understand what you want to see and do to make the most of your holiday. Don't overburden yourself with heavy luggage; only bring the essentials. When visiting a new location, being unprepared is the worst possible scenario. Place oneself in unusual situations: Explore the unfamiliar area, no matter how unpleasant it may be. Try it out; you might end up liking it!
Get to know the people; they'll be your greatest resource for deciding how to spend your time. When traveling, it's best to keep a lighthearted attitude because you never know what kind of unforgettable experiences lie ahead. Throughout my travels, I've made memories with folks from all around the globe. They were all bonded by a similar spirit of inquiry and curiosity. This denotes freedom, something I strive for in my daily life and on my travels.
I have fond memories of family car vacations across the United States when I was a kid. When I was older, I decided to strike out on my own and see the globe. The places I've gone and the things I've done are truly remarkable. I have been lucky enough to visit many different countries, and each one has its own unique customs and traditions. Being able to travel has allowed me to do two things I love: experience new cultures and try new foods.
The 4 Most Unanswered Questions about